The Pump and Engineered System Architects
West View Cunningham Co. Inc. is a local distributor of industrial pumps and designer of reliable, cost-effective engineered systems for fluid handling applications in the food and beverage, metals, chemical, oil and gas, mining, and power generation industries, and for municipalities in western Pennsylvania, eastern Ohio, West Virginia, eastern Kentucky, and western Maryland. Our headquarters, engineering department, warehouse, and service, testing and repair center are in Oakdale, PA, near Pittsburgh International Airport.
Mission: To serve the needs of industrial fluid systems end users as the agile Engineered Systems Experts by employing best practices, providing a great customer experience, and delivering superior results.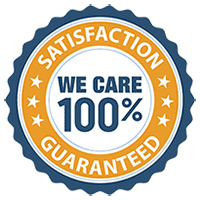 S
afety
T
eamwork
E
xcellence
A
ccountability
D
ependability
I
ntegrity
The Engineered Systems Integrators
West View Cunningham is at the forefront of new technologies, designed to reduce maintenance and operating costs, while increasing production. Our team of applications engineers have developed an excellent reputation by applying complete solutions to even the most common problems associated with pumping anything and everything - from wastewater, to viscous liquids, to harsh chemicals. By using our field-proven, innovative pump configurations and our installation assistance, we've been able to provide improvements over traditional installations.
You rely on your workhorse of a pumping system.
We passionately engineer its dependability.
How Can We Help You?
Please provide the information below and we will contact you.